Nancy Braaten hosts regular scrapbooking activities at Concordia Lutheran Church Fellowship Hall. Participants share a great selection of tools, ideas, and tasty snacks. . . as well as a lot of conversation. It's the best spot for scrapbooking activity in the Tri-Cities and Kingsport, Tennessee.
Concordia Lutheran Church is host to the Tri-Cities Chess Club. It's a great place to learn to play the game, or to practice your skills if you are an intermediate or experienced player.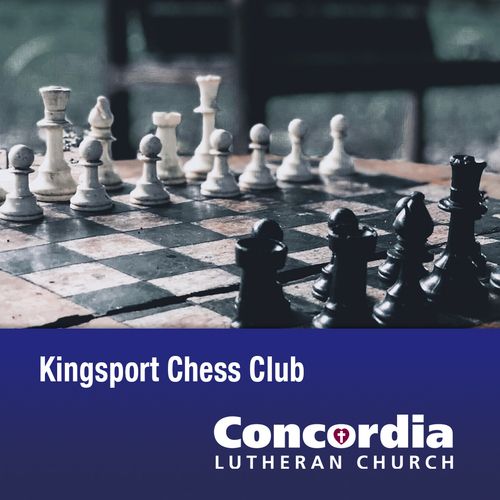 E-Teen community bible study


To make disciples of the Lord Jesus Christ in our communities through a caring, in depth Bible study, available to all.


Volunteer leaders, who are trained by Community Bible Study International, lead gender-specific groups of early teens and teens in a thoughtful, interdenominational Bible study written by experts for this specific age group. We invite and involve churched and unchurched youths, roughly ages 10-18.


We come from many churches, but we meet at Volunteer Baptist Church, 2695 Volunteer Parkway (right next door to the Bristol Motor Speedway) in Bristol, Tennessee.


We meet regularly to study books of the Bible on Tuesday evenings from November through April. We conduct monthly gatherings for worship, prayer, and fun from May-October.


What does a class look like?
We serve a home-cooked supper from 6:30-7:00 P.M. We have a large group of worship, prayer, games, and a talk on the current lesson from 7:00-7:40. We meet in age and gender-specific groups to discuss the lesson from 7:40-8:30.
How can people get involved?
Contact John or Barbara Allen at barblallen@mac.com or call/text 714.329.8131 or 949.751.9419 or contact Carol Pierce at 423.538.6471/carolspierce@gmail.com.